---
The Company
The start of Hikma
Local company with international standards
Expanding into new frontiers
Going public
---
The start of Hikma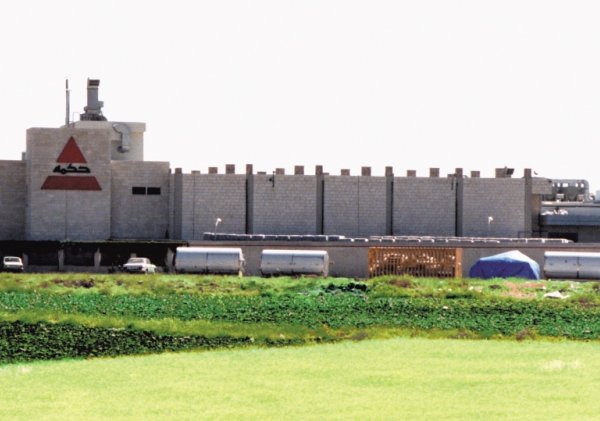 Samih dreamt of making Arab medicine that could compete with western medicines, and believed in giving back to his fellow Arabs. In 1978 and at the age of 48, he established Hikma in Amman, Jordan. He bought some land in the capital's suburbs to build a factory. With the support of Jordanian and Italian friends, he initially established a joint venture in Amman with an Italian firm which he promptly transformed into a Jordanian company – Hikma Pharmaceuticals. Hikma quickly negotiated a license and a joint venture with a Japanese pharmaceutical company to manufacture a product in Jordan and market it in the Middle East. Hikma grew rapidly and is now a major multinational pharmaceutical company with manufacturing facilities in over 11 countries and sales in over 50 countries around the globe.
Samih believed in the personal growth of the people in order to expand the company and fostered strong human relations and invested in human talent. Hikma's global team currently comprises over 7000 employees worldwide.
Samih wrote down the lessons he learnt in establishing Hikma in two books that are available on Amazon.com, entitled: Building a Global Success: the Story of Samih Darwazah and The Rise of Hikma; and Lessons to Grow a Billion-Dollar Company: Mixing Family & Business.
Local company with international standards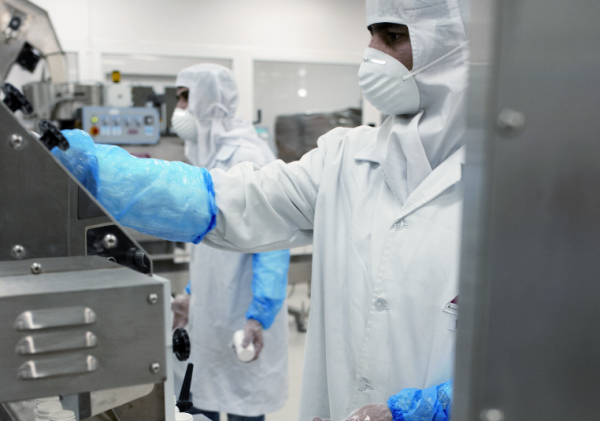 Seeking and obtaining the approval of the US FDA was a major leap, although Samih did not need to take this step. He did not settle for the ease of penetrating the usual Arab markets. He placed extreme pressure upon himself and his team, by voluntarily obliging himself to maintain US standards. In 1996 Hikma Jordan's manufacturing site was the first Arab pharmaceutical company to obtain US FDA approval. This helped the company imbed the concept of quality throughout its operations. Today Hikma's logo has the word Quality and its manufacturing sites have multiple approvals from European and US authorities. He was proud that Hikma's company in Saudi Arabia JPI and in Jordan export to the US due to getting US FDA approval.
Expanding into new frontiers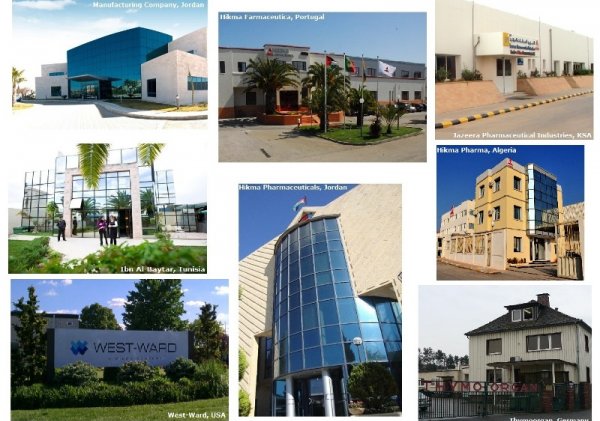 Moving towards Europe and the US was a key part of Samih's plan. The idea of expanding outside of the Arab world began brewing in his mind when the company was first established, with all the opportunities and risks that came with it. Due to the high demand for Injectables, it was decided that the European plant would focus on that area. Injectables manufacturing plants require high specifications. In order to ensure that these standards are met, Samih built a factory in Portugal in 1990. As for the US, he sent his son Said, who later became the group's CEO, to locate a company, and acquired West Ward in New Jersey in 1991. He chose this market as it was the largest and most competitive market, which would open doors for further successes in other regions. It was apparent that generic medicines would be a significant part of the US pharmaceutical market. There was also a common understanding that the quality of Hikma's medicines was up to US standards. Today Hikma is the sixth largest pharmaceutical company in the US by revenue. In addition to West Ward, it has acquired businesses from Baxter and Boehringer Ingelheim.
Going public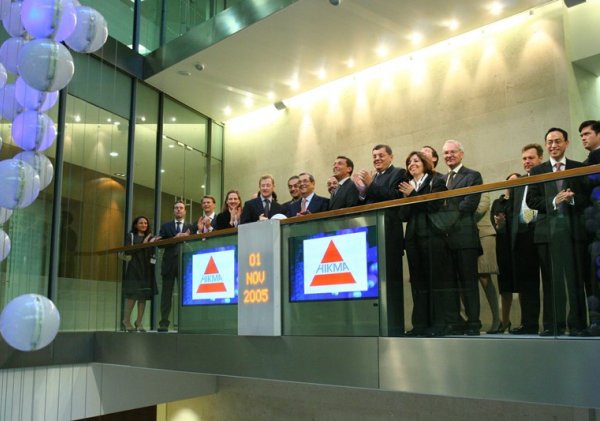 Listing the company in the London Stock Exchange opened new horizons for investments in the company's future. However, it also placed new requirements and changes in how things were done. Samih had both vision and guts. His long term vision for the growth of Hikma meant he needed to access the largest possible team of investors. In 2005 the company went public. This enabled the company to acquire more pharmaceutical companies, and the following phase in Hikma's growth was marked by rapid growth in different regions. Ten years later Hikma entered the FTSE 100 index, making it one of the largest companies and the only Arab-originated company in the London financial market.
Remembering Samih

Patsy Carney
CEO EirGen Pharma

Dr. Thomas Patton
President Emeritus St. Louis College of Pharmacy

Jon Coles
Partner Brunswick Group

Mohammad
Quality Assurance Manager Hikma Pharmaceutical

Joyce Dixon
Manager, Training Compliance West-Ward Pharmaceuticals

Dr. Huda Abu-Saad Huijer
Professor of Nursing Science AUB

Sten Stovall
European Bureau Chief The Pink Sheet, Informa Business Intelligence

Prof. Colin Green
Treasurer IMET 2000

Marwan Omar AlKhalid
General Manager CIS & Eastern Europe Hikma Pharmaceuticals

Paula Simao
Treasurer Hikma Farmaceutica

Masafumi Nogimori
Representative Director and Chairman Astellas Pharma

Sabah matti ibrahim
Chemist @chemistry_4consultinginstagram

khaled abd el mohsen
MR Hikma Egypt

Akram Al-Masharfeh
Clearance Department Manager Hikma -Jordan

Richard Girling
Partner Centerview Partners

Jean Byrne

Faisal Abed-Aldayem

Rasha Laswi
Partner Zalloum & Laswi Law Firm

Susan Ringdal
VP of Corporate Strategy and Investor Relations Hikma Pharmaceuticals

Mais Dabain

Mohamed Yousry Husseiny
Purchasing Supervisor Hikma Badr

Mustapha AlJemzawy
Personal chauffeur of Samih Darwazah Hikma Pharmaceuticals
Jean-Michel Cayrol
Head - QA Operations EU / India & South East Asia Novartis Consumer Health

Obaidah Mustafa Alises
Senior Validation Engineer Hikma Pharmaceuticals [Jordan]

Fernanda Aleixo
Technical and Regulatory Affairs Director Hospira Portugal

Kasey Morissette
Licensed Rubber Towels Padberg - Tromp

Dr. Philip Khoury
Chairman of the Board of Trustees AUB

Majda Labadi
VP of HR and Head of MENA Operations Hikma Pharmaceuticals

Peter Speirs
Company Secretary Hikma Pharmaceuticals PLC

Mohammad Saffouri
Director Darhold

Riad Michlaoui
VP, EU and Global Head of Injectables Hikma Farmaceutica

Ibrahim Shaltaf
Team Leader Hikma Pharmaceuticals

Abdullatif Omar

Stefano Sbragia
CEO Medilife Srl

Shuji Asaoka
Vice President Beijing Shionogi Pharmaceutical Technology

Penelope Shihab
CEO and Founder Monojo

Jihan Hakooz
Chairman's Office Manager Hikma Pharmaceuticals

Mohammad Kamel Badarneh
QC Analyst MS pharma

Daniel Cheng
Research Analyst Sands Capital Management

Hana Amad
CEO Office Manager Hikma Pharmaceuticals

Dr. Ibrahim Jalal
Corporate VP of Technical Affairs HIP

George Dabit
Tenders Director MENA Hikma Pharmaceuticals

Andrew Chapman
Head of Corporate & ECM Peel Hunt

Vineet BAJAJ

Chirag Talati
Institutional Equities Kotak Securities Limited

Maryann Bove-Kaplan
Receptionist West-ward Eatontown, NJ

His Excellency Anil Trigunayat
Ambassador of India Embassy of India to Jordan

Prof. Tamer Essawi
Birzeit University

Mohammad A.Salman
Quality Assurance Manager Hikma Pharmaceutical

Iman Mihiar

Johnny ZAHRA
Chairman & CEO United Company for touristic establishments
Thank you for writing us a testimonial. It will appear shortly.