The Man
The seeds of entrepreneurship
Education and early years
The middle years
The establishment of Hikma
Political matters
The last 10 years
---
---
The seeds of entrepreneurship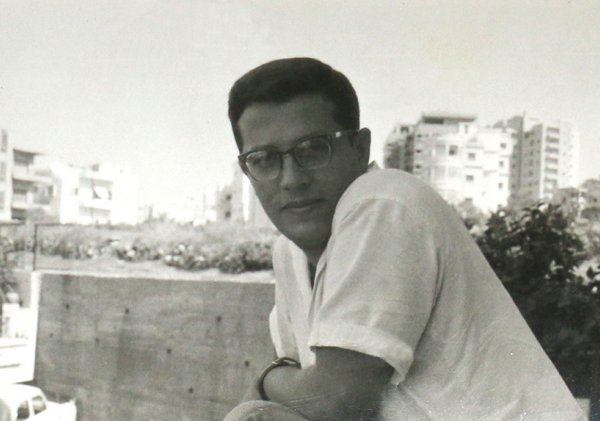 Born in Nablus, Palestine, Samih was a curious, resourceful and intelligent child. At the youthful age of six, Samih started his own business – selling candied apples. He used to watch other merchants sell their crafts and would mimic them by drawing in the customers with the promise of fresh, delicious flavors. After successfully finishing his first batch, Samih decided to add another product, chickpea sweets.
It was then that the entrepreneurial spirit began to grow within Samih. Some forty two years later he would establish his company, Hikma Pharmaceuticals.
Education and early years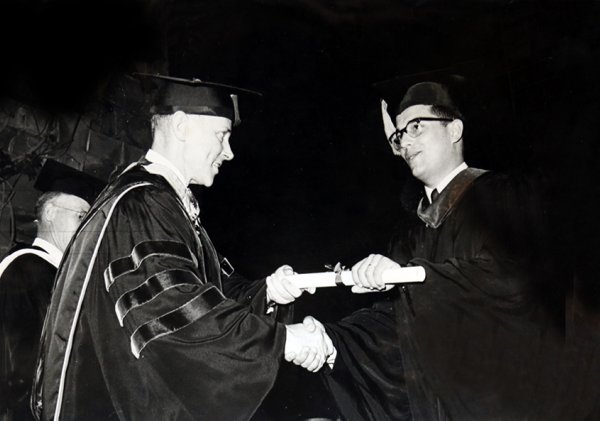 Continuous education is one of life's pillars that Samih believed in. He always stated that education is a privilege, a gift, and that no matter how many degrees you have, there is always more to learn. At the age of thirteen, Samih was offered a scholarship from the Arab College in Jerusalem, a prestigious school where only the exceptional attended. It was during then that he discovered and fell in love with classical European music – Chopin, Beethoven and Mozart, a passion he retained until his last years. A few years later he would attend the American University of Beirut, where he would encounter his two passions in life - his future wife, Samira, and his love of pharmacy.
After opening his own business – a pharmacy in Amman, Jordan, Samih decided to pursue a Fulbright scholarship degree at the St. Louis College of Pharmacy in Missouri which he obtained in 1964.
The middle years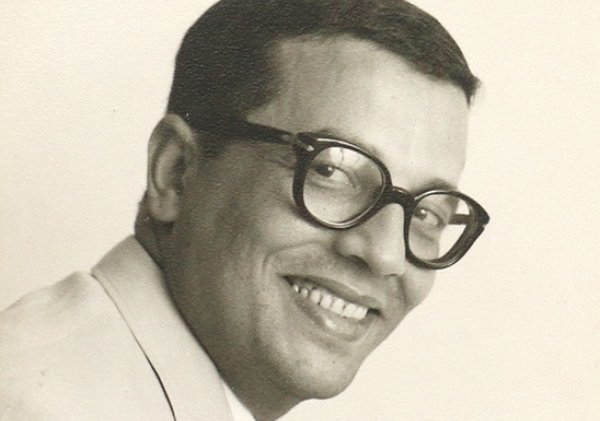 Samih spent much of his early years working in Eli Lilly, a global pharmaceutical company. For twelve years Samih moved up the ranks of the company while also living abroad in numerous places around the world, including the U.S, Lebanon, Italy and the UK. Samih learned a lot from Eli Lilly and up to his last years always looked back at his time in the company fondly.
The establishment of Hikma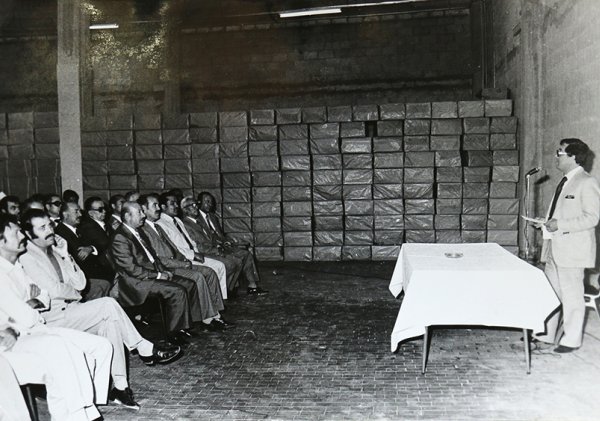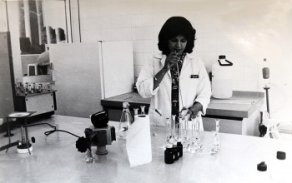 Although he was happy and flourishing at Eli Lilly, Samih couldn't stay away from his home too long. In 1978 Samih returned to Jordan and established a small company that would later grow into a giant in the global pharma industry – Hikma Pharmaceuticals. In 1995 Hikma became the first company in the Middle East to obtain the US FDA. Ever since then the company has been thriving and growing. Samih remained the Honorary Life President of Hikma until he passed away in 2015.
Political matters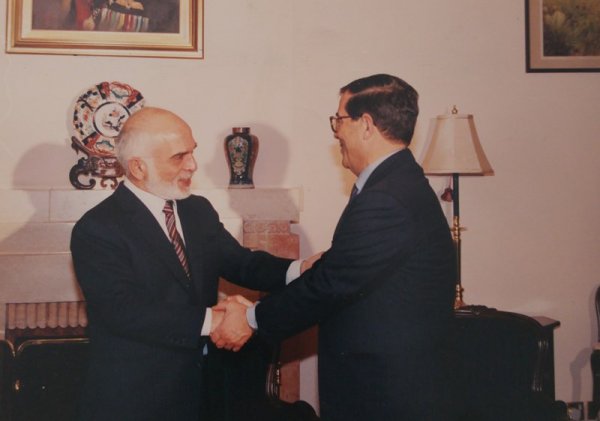 In 1995 Samih set his foot into the political scene becoming the Minister of Energy and Mineral Resources to the late King Hussein of Jordan. After a few years Samih was asked to join the King's Advisory Economic Council, a body that King Abdallah II formed to oversee economic, social, educational and administrative reforms. Samih chose to work in the area of education and healthcare, two subjects close to his heart.
The last 10 years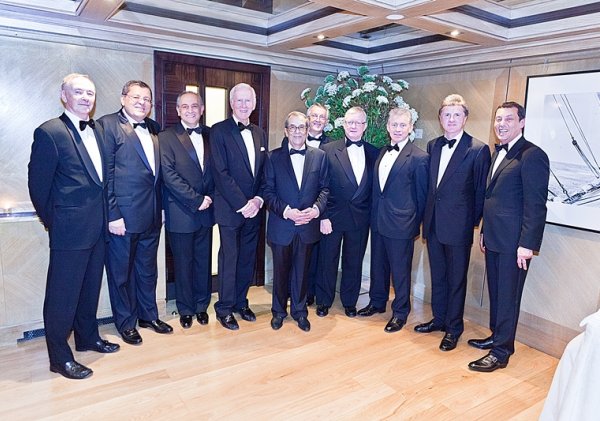 Although Samih technically "retired" from Hikma in 2014, in reality he never really retired, neither from Hikma or his other companies. In the last few years he focused a lot on his other companies, Labatec and Monojo, as well as his philanthropic activities, including the foundation he set up that focuses on education. The other matter that Samih focused on was his family – he loved travelling with his wife, Samira, and spending time with friends and family.
Remembering Samih

Richard Girling
Partner Centerview Partners

Masafumi Nogimori
Representative Director and Chairman Astellas Pharma

His Excellency Anil Trigunayat
Ambassador of India Embassy of India to Jordan

Jean Byrne

Fernanda Aleixo
Technical and Regulatory Affairs Director Hospira Portugal

Mohammad Saffouri
Director Darhold

Faisal Abed-Aldayem

Maryann Bove-Kaplan
Receptionist West-ward Eatontown, NJ

Akram Al-Masharfeh
Clearance Department Manager Hikma -Jordan

Mohammad Kamel Badarneh
QC Analyst MS pharma

Riad Michlaoui
VP, EU and Global Head of Injectables Hikma Farmaceutica

Mustapha AlJemzawy
Personal chauffeur of Samih Darwazah Hikma Pharmaceuticals

Mohamed Yousry Husseiny
Purchasing Supervisor Hikma Badr

Jihan Hakooz
Chairman's Office Manager Hikma Pharmaceuticals

Obaidah Mustafa Alises
Senior Validation Engineer Hikma Pharmaceuticals [Jordan]

Paula Simao
Treasurer Hikma Farmaceutica

Ibrahim Shaltaf
Team Leader Hikma Pharmaceuticals

Mohammad
Quality Assurance Manager Hikma Pharmaceutical

Marwan Omar AlKhalid
General Manager CIS & Eastern Europe Hikma Pharmaceuticals

Susan Ringdal
VP of Corporate Strategy and Investor Relations Hikma Pharmaceuticals

Andrew Chapman
Head of Corporate & ECM Peel Hunt

Iman Mihiar

Hana Amad
CEO Office Manager Hikma Pharmaceuticals
Jean-Michel Cayrol
Head - QA Operations EU / India & South East Asia Novartis Consumer Health

Sten Stovall
European Bureau Chief The Pink Sheet, Informa Business Intelligence

Abdullatif Omar

Kasey Morissette
Licensed Rubber Towels Padberg - Tromp

Daniel Cheng
Research Analyst Sands Capital Management

Vineet BAJAJ

Prof. Colin Green
Treasurer IMET 2000

Joyce Dixon
Manager, Training Compliance West-Ward Pharmaceuticals

Dr. Thomas Patton
President Emeritus St. Louis College of Pharmacy

Dr. Philip Khoury
Chairman of the Board of Trustees AUB

Mais Dabain

Stefano Sbragia
CEO Medilife Srl

Dr. Ibrahim Jalal
Corporate VP of Technical Affairs HIP

Shuji Asaoka
Vice President Beijing Shionogi Pharmaceutical Technology

George Dabit
Tenders Director MENA Hikma Pharmaceuticals

Rasha Laswi
Partner Zalloum & Laswi Law Firm

Mohammad A.Salman
Quality Assurance Manager Hikma Pharmaceutical

Penelope Shihab
CEO and Founder Monojo

Peter Speirs
Company Secretary Hikma Pharmaceuticals PLC

Johnny ZAHRA
Chairman & CEO United Company for touristic establishments

Dr. Huda Abu-Saad Huijer
Professor of Nursing Science AUB

Patsy Carney
CEO EirGen Pharma

Chirag Talati
Institutional Equities Kotak Securities Limited

khaled abd el mohsen
MR Hikma Egypt

Prof. Tamer Essawi
Birzeit University

Sabah matti ibrahim
Chemist @chemistry_4consultinginstagram

Jon Coles
Partner Brunswick Group

Majda Labadi
VP of HR and Head of MENA Operations Hikma Pharmaceuticals
Thank you for writing us a testimonial. It will appear shortly.